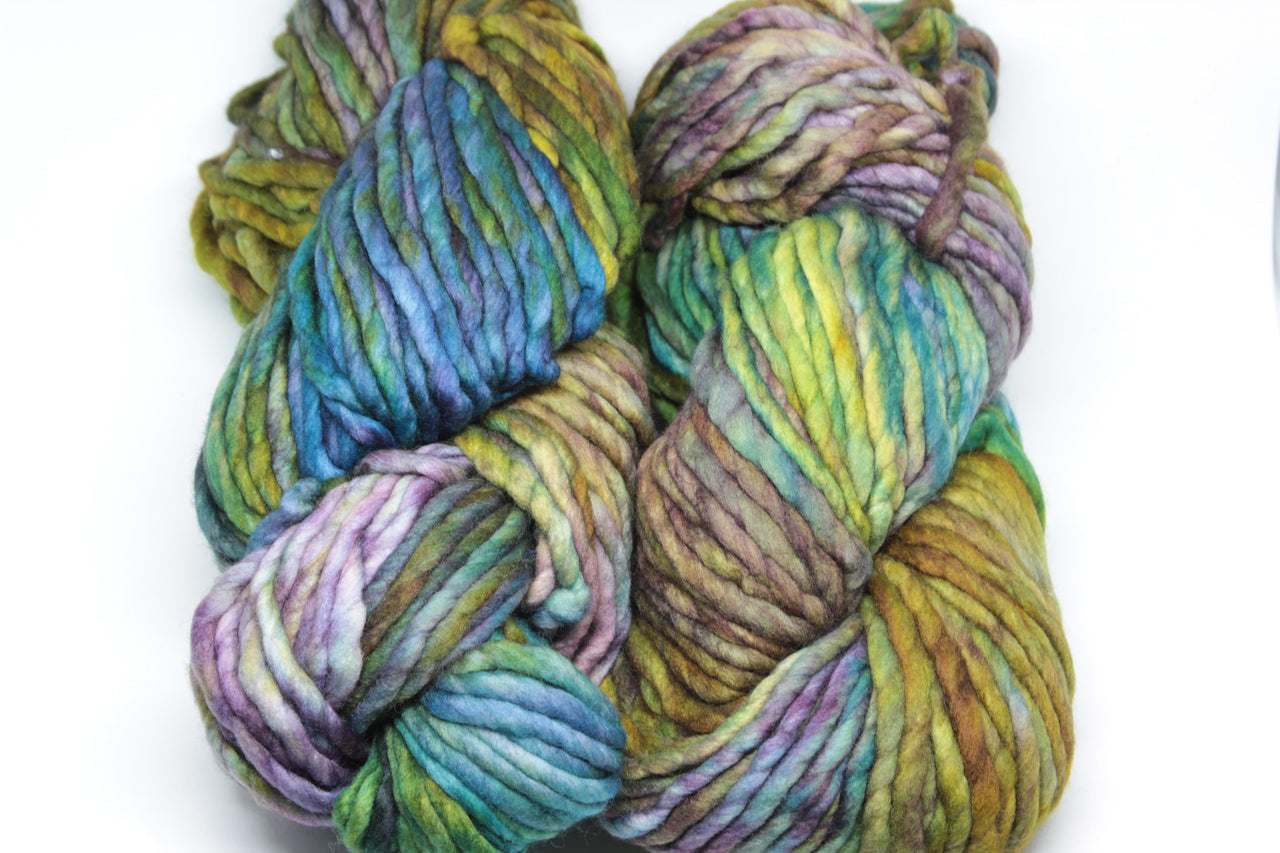 Our Wee Slant is a scaled down version of our Slant Cowl meant to fit toddlers and children. Shown here in Arco Iris, it measures approximately 18 cm (7 inches) tall and 23 cm (8 inches) across when laid flat. This will easily fit many children up to the age of 8 or 10 depending on how big they are. After that I recommend sizing up to the adult version or contacting me for a custom version.
Our Slant Cowl has a small differently textured panel that grows out into a triangle across the body of the cowl.
Our yarn is certified OEKO-TEX 100 and is also created by a company who holds themselves to a very high ethical and sustainable standard. 
Our items are all hand wash and dry flat. I encourage you to check out Soak Wash to use on your delicates such as our products. It is an amazing biodegradable wool wash and works amazingly. Soon we will have it for sale as well.
Please note that since I used hand dyed yarn each batch can vary slightly. Also please note that I wash all knits before shipping in a no rinse wool wash to remove any remaining dye residue and finish each item. If you have an issue with scents please let me know via email or when checking out so I can ensure that I use my scent free wash on your items!
As always if you have any questions about the fit or colours please contact me and I will do my best to answer them as fast as I can.