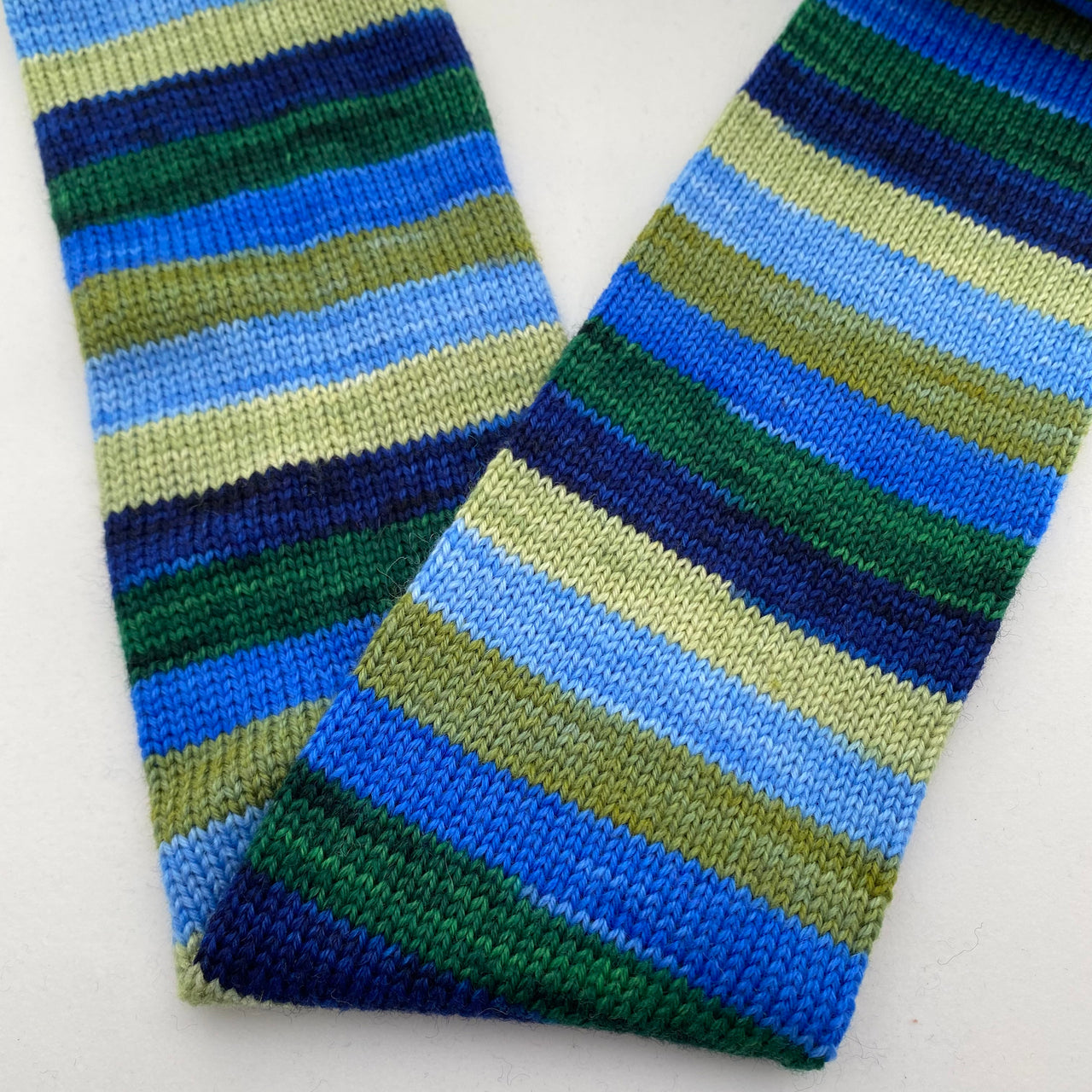 Looking for real wool socks? Look no further then our hand cranked socks!
We crank our socks on our Earlbacher Circular Sock Machine in Ottawa. 
These fantastic navy, pale green, sky blue, leaf green, ocean blue and forest green socks are made from 80% Superwashed Merino, 10% cashmere and 10% nylon. Merino wool is super warm and cozy and the cashmere adds extra softness and warmth. The nylon adds a bit of extra durability to your socks. This colour may be repeatable, I would have to contact the dyer to check. 
This pair is a very average 8 inches in circumference and will comfortably stretch to feet up to about 9 inches around.
Choose your size and we will finish these socks by hand to just the right size for you. By default the legs will be 6 inches tall but if you want them to be taller or shorter leave us a message at check out or email us and we will make sure we finish them just the way you want.
Our socks are machine washable but we always recommend drying flat to help extend the life of your socks and keep the colours vibrant.
To help extend the life of your socks I include a small amount of extra yarn for repairs. Learning to darn holes or weak points in your socks can give your socks a decade or more of wear! If you aren't able to learn to repair your socks you can always come back to us and we can repair socks for a small fee. 
If you have any questions please reach out to us at Emma (at) mainstreetknits.com.